#Grana is the new LBA magazine, an updating platform on the topical issues and experimentations related to the world of surface finishing through the use of coated abrasives, told thanks to the experience of the people who every day, with their passion and competence, are committed in the research of the winning sanding solution.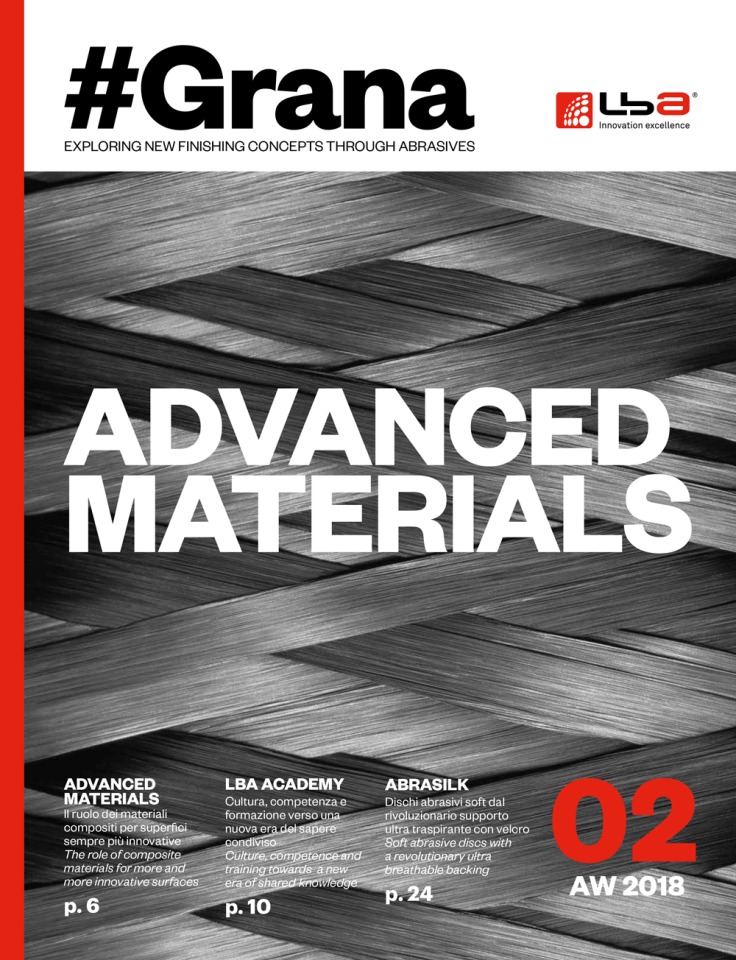 ISSUE

02 AW 2018


ADVANCED MATERIALS
For the second #Grana release, "ADVANCED MATERIALS" is the cover story theme: we face this theme by exploring in detail the history and evolution of composite materials and their contribution to the creation of increasingly innovative strong high-tech contents surfaces.
---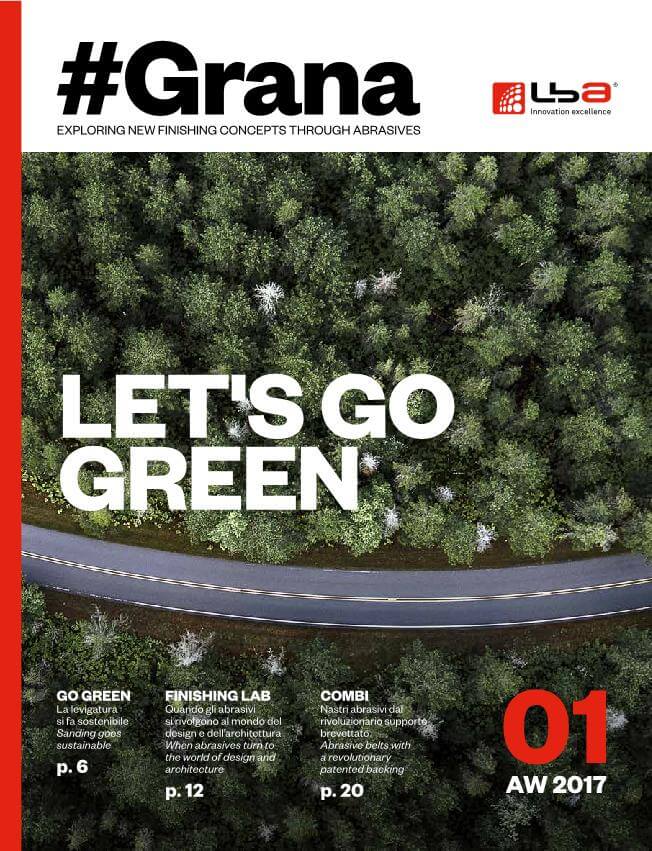 ISSUE

01 AW 2017


LET'S GO GREEN
For this first #Grana release, we have chosen the sustainability as a cover story: although we are only at the beginning of this long and difficult journey that will inevitably lead us to review many aspects of our daily business, conscious that our products and our sanding solutions have necessarily to facilitate the work of our customers and to improve their working and health conditions.